As advancements in artificial intelligence (AI) and technology continue to accelerate, concerns about job displacement and automation have become more prevalent. The emergence of AI models like ChatGPT, a language model developed by OpenAI, has sparked discussions about the potential impact on the workforce. In this article, we'll delve into the question of whether you will lose your job to AI and technologies like ChatGPT, examining the current landscape, potential implications, and strategies for navigating the changing job market.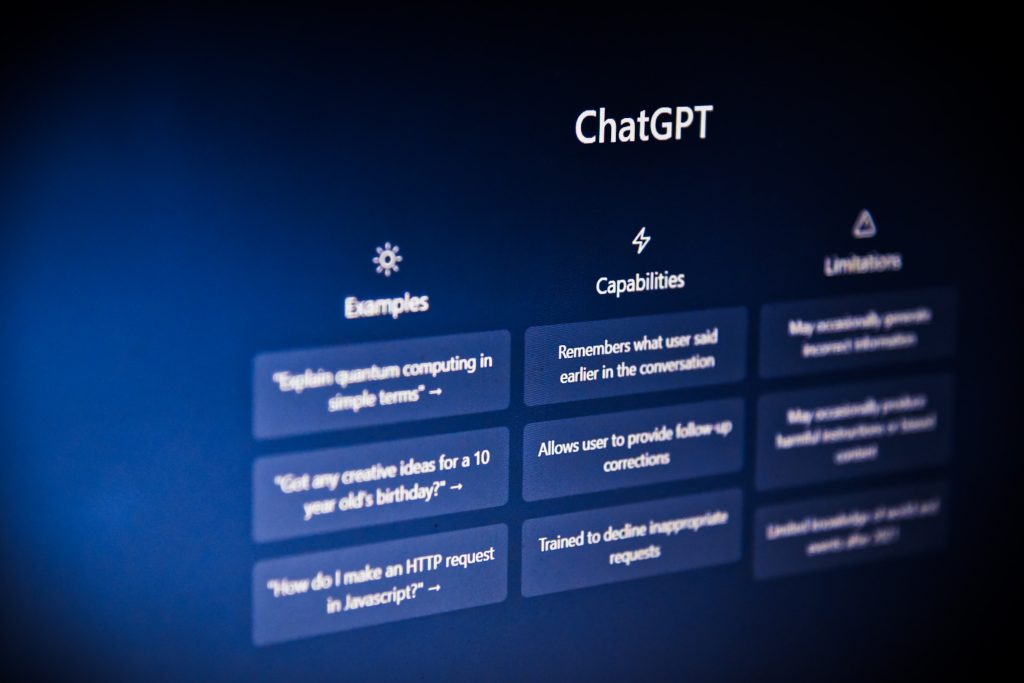 The Evolving Landscape
1. Augmentation, Not Replacement
While AI and technologies like ChatGPT have made significant strides in language processing and automation, they are primarily designed to augment human capabilities rather than outright replace them. These tools are intended to assist and enhance productivity, freeing up human workers to focus on more complex tasks that require creativity, critical thinking, and emotional intelligence.
2. Automation of Repetitive Tasks
AI technologies excel at automating repetitive, rule-based tasks. This could potentially impact jobs that involve routine and predictable activities. However, it's important to note that even with automation, new roles, and opportunities often emerge as technology evolves.
3. Collaborative Intelligence
The synergy between humans and AI, known as collaborative intelligence, is gaining traction. Humans possess unique qualities such as empathy, intuition, and contextual understanding that AI models lack. By leveraging AI tools, individuals can work alongside technology to amplify their capabilities, leading to more efficient and innovative outcomes.
Navigating the Changing Job Market
1. Embrace Lifelong Learning
As technology continues to evolve, adaptability and a commitment to lifelong learning are crucial. Developing new skills and staying updated with emerging technologies will enhance your employability and enable you to remain relevant in the job market.
2. Focus on High-Value Skills
Jobs that require creativity, complex problem-solving, emotional intelligence, and strategic thinking are less susceptible to automation. By honing these high-value skills, you can position yourself for roles that leverage human strengths and are less likely to be replaced by AI.
3. Emphasize Human-Centric Roles
Professions that involve human interaction, empathy, and personalized services are less likely to be fully automated. Fields such as healthcare, counseling, customer service, and creative arts heavily rely on the human touch and are expected to remain in demand.
4. Adapt and Upskill
Stay informed about emerging technologies, and proactively seek opportunities to upskill and reskill yourself. Identify areas where your expertise aligns with the evolving needs of the job market and invest in acquiring the necessary knowledge and capabilities.
5. Seek Collaborative Roles
Look for opportunities where you can leverage AI and technology to augment your skills and productivity. AI video generators can help you create high-quality videos fast. Embrace tools like ChatGPT as a resource to enhance your work rather than viewing them as potential threats. By embracing collaboration, you can create a symbiotic relationship between technology and human capabilities.
The Human Advantage
1. Creativity and Innovation
AI models like ChatGPT are trained on existing data and patterns, making them proficient at generating responses based on past information. However, true creativity, innovation, and thinking outside the box are areas where human intelligence excels.
2. Emotional Intelligence and Empathy
Building genuine connections, understanding emotions, and demonstrating empathy are critical aspects of many professions. AI models may struggle to replicate the complexities of human emotions and the ability to navigate delicate interpersonal interactions.
3. Ethical Decision-Making
Humans possess ethical frameworks and moral reasoning that guide their decision-making. This ability is crucial in fields that involve ethical dilemmas, where considerations extend beyond mere data-driven outcomes.
While AI and technology like ChatGPT have the potential to automate certain tasks and reshape the job market, the fear of widespread job loss should be approached with caution. Historically, technological advancements have often led to the creation of new job opportunities, increased efficiency, and improved productivity.